246 reels of smiles
Christmas is just around the corner, with children anxiously waiting for that elusive white precipitation to decorate their holidays, and adults yearning for some quality time with family and friends. Kroonpress set the mood with making its annual paper run across Tartu.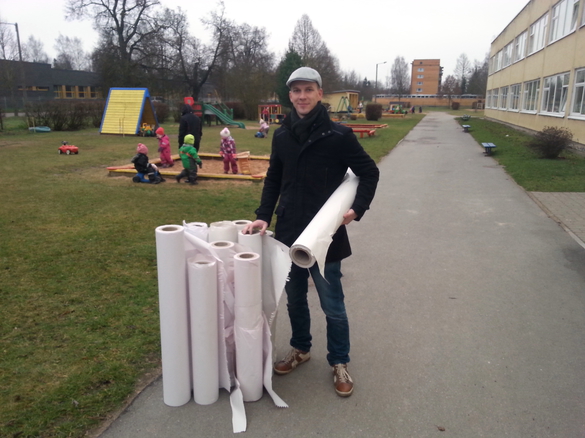 After the viral response to last year's paper donation call (81 kindergartens across the country!) we decided to focus more on Tartu this time - our home bay. Altogether, we donated 246 reels of quality newsprint to 41 kindergartens, out of which 185 were delivered to 30 Tartu doorsteps by our volunteer team of three elves. As always, they were greeted with open arms and smiles all around. It's what Christmas is about - sharing joy and giving positive emotions.

Try not to forget the environment during the festivities, give responsibly!