Commuting on a mono-wheel?
The Greenline Print team took on the testing of alternative modes of transport to decrease the carbon footprint of the daily commute. Instead of bicycles, one- and two-wheelers of the self-balancing electrical kind were given a shot this time. Here's how it went!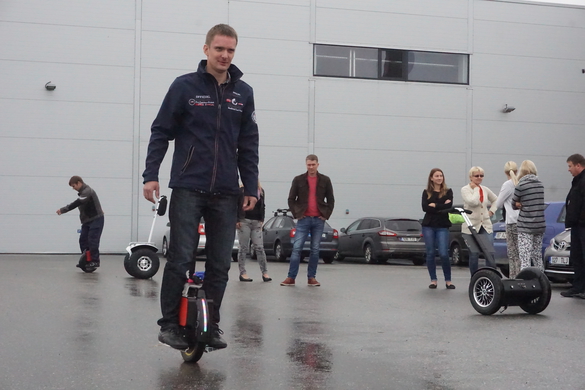 The demo, held by
E-Wheel OÜ
, included a range of electric vehicles from scooters to Segway-type roamers and, most interestingly, one- and two-wheelers with no handlebars! Needless to say, the latter seemed somewhat unsafe and illogical, but seeing their company representative pulling off some impressive moves, we gave it a go.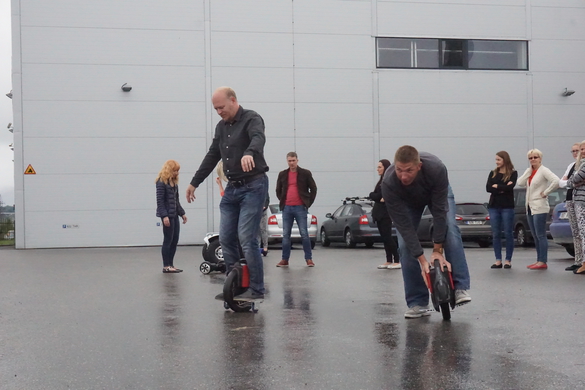 The Monowheel is the pinnacle of minimalist transportation, with just a wheel and a battery (and some gyroscopic magic inside) claiming to keep you steady, but in reality there are significant balance skills required to master it. Alas, it took about 15 minutes to get a "feel" of the device and be able to perform lesser pirouettes and turns. The good thing with hands-free rides is that you can use them just as easily on rainy days: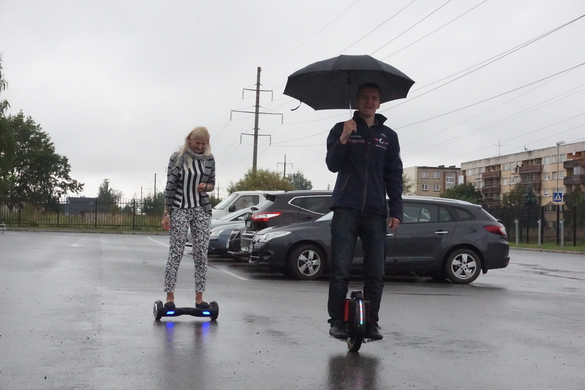 The devices pictured have batteries that last at least 10 kilometers, meaning they could potentially be used for daily commuting. However, in practice, unless your commute involves perfectly level surfaces and good roads with little traffic, it will require some patience coming off and re-mounting the wheel. There is a slight advantage over the average pedestrian as all these "wheelers" have top speeds of at least 10 km/h, but it's still less than you would get on a bicycle.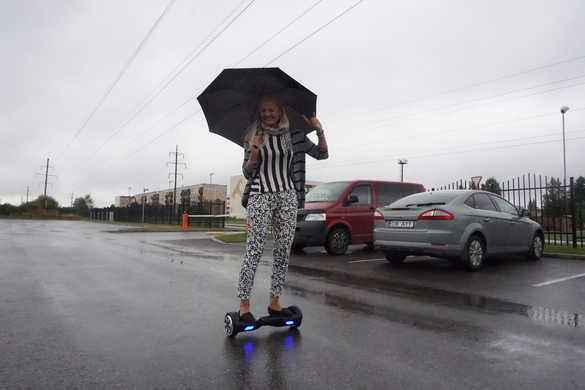 The Greenline Print team thought all these machines were extremely entertaining and cool but would see them being used mainly for recreational purposes and not daily commuting due to safety issues. So, while we couldn't persuade car-lovers to switch to more environmentally sustainable transportation, we might have made the case for taking up bicycles, which are a lot easier to balance!