Tartu-Berlin in one day, on bicycles!
The summer days event for employees of AS Kroonpress who operates the Greenline Print brand was held at the end of June, with nearly a third of the participants arriving on bicycles, covering a combined total of 1688 km on the saddle, or more than enough to reach the heart of Europe from Tartu, Estonia.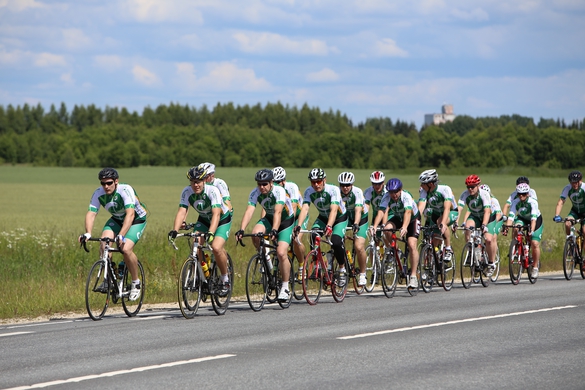 A very wet June was awarded one of the few sunny days on 28th June to welcome 28 cyclists on the second Greenline Print cycling tour to reach the summer days' grounds at Uhtjärve, just 76 km away from the company headquarters in Tartu. A dozen cyclists opted for a shorter tour of 32 km by hitching a ride on a bus to the midway point. The finish was met with smiling and nicely tanned faces. Carbon had been saved, health had been reinvigorated and the mood was set for a happy atmosphere.
At Uhtjärve, participants were given a map and list of tasks they had to enact in a photo challenge. Among other tasks, teams had to design a Greenline Print logo from scratch, portray weightlessness, demonstrate their favourite ballet and, in the spirit of the ongoing football World Cup, re-enact the notorious Netherlands-Spain game.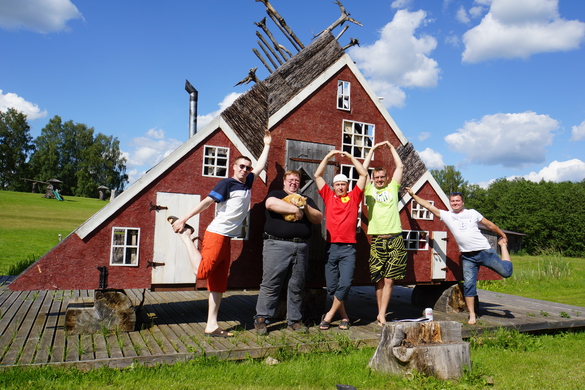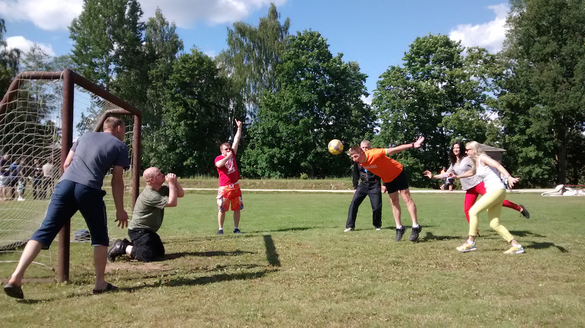 Greenline Print will be pushing to make printing greener even if the leaves turn brown, so enjoy the rest of summer and stay healthy!