The average print consumes a spoonful of water
Water is used in offset-printing to separate the printable areas from the non-printable areas. In addition to water, printing presses use natural gas for the setting of heatset-ink and evaporating excess moisture, while electricity keeps the rollers running. Here's an infographic about the resource consumption per average product at Kroonpress: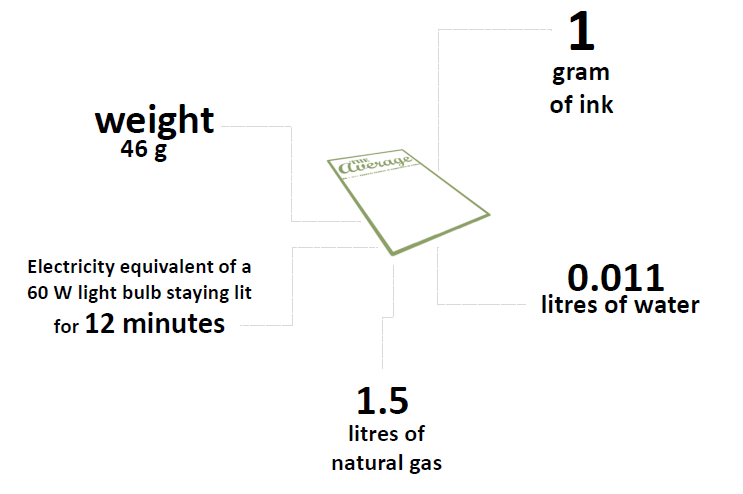 An essential part of a print product is, of course, the ink. It may come as a surprise, that ink only forms a mere 2% of the total weight of the product, even though it covers a large surface area. This is, in part, thanks to the uniqueness of offset-printing. Desired colours are achieved by combining four different colours into a raster image. That is, a printed image consists of coloured dots, which can easily be seen under a strong magnifying glass or microscope. If you look closely, you will see a lot of white space in between the dots. This is because white is used to dampen the intensity of the dots and thus achieve both the desired colour and a reduction in ink consumption.